Goal: Increasing the number of patients receiving improved level of obstetric care at health facilities

Duration: 1 year programme

Partner: Kitovu Health Care Complex, Masaka District and Masaka Regional Referral Hospital

Funder: Tropical Health & Education Trust (THET), The Laura Case Trust, Dr Marcus Filshie FRCOG through the RCOG/Marcus Filshie Fellowship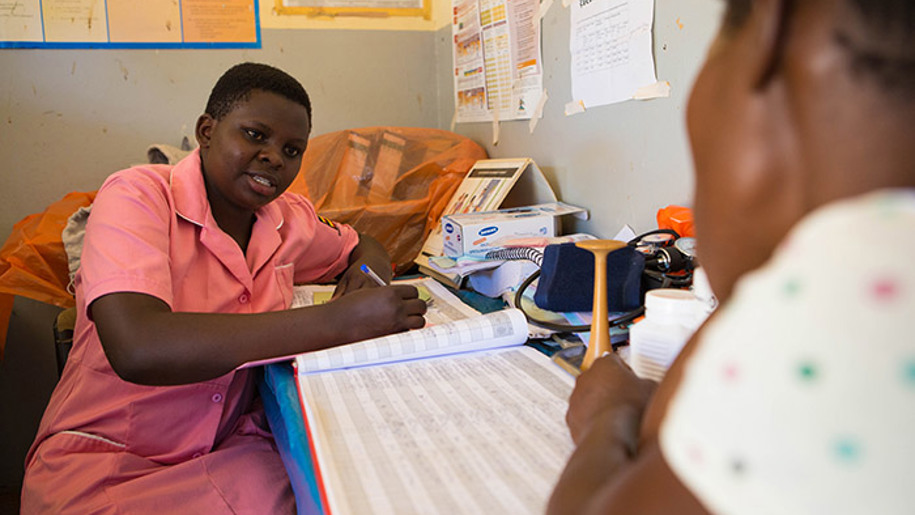 Outcomes
260 multi-disciplinary health workers trained
11 local Master Trainers trained to run the training
Establishment of a traffic light triage system to identify priority patients at regional referral unit
14 % reduction in maternal mortality at referral unit attributed to improvement of patient monitoring, learnt through the programme
The course trains Ugandan midwives, nurses and doctors in emergency obstetric management, with a strong emphasis on monitoring patients for signs of complications before they happen.  This can drastically improve patient outcomes particularly where resources are scarce. In total during the program ten obstetric training courses were delivered.
The RCOG then supported sustainability of the program by delivering master trainers courses. The Master Trainers course teaches the importance of evidence-based medicine they can use this basis to train others. This was supported by behavioural scientist volunteers from The Change Exchange who delivered training on motivating others to change behaviour in the workplace. The programme produced 11 new Master Trainers who can deliver the full course to a high standard, ensuring sustainability of teaching skills locally.
Throughout the programme health workers from the UK mentored the trainees and gave refresher training on PPH, partograph use and neonatal resuscitation.
Health care providers in the Masaka region have shown improvement in key skills in maternal health care including management of a breech baby, management of post-partum haemorrhage and correct use of the partograph (a tool to monitor mothers in labour).
"When we were not using the partograph, we were not seeing the mothers at the alert time, were in prolonged labour.  You were just doing VE yet the baby is…distressed.  But not, if you are using the partograph, you see the mother is now going in obstructed labour. What I have learnt [was that] we were doing things poorly.  We were not helping mothers before using this partograph but [the course] has improved our care. I'm feeling that now I'm a midwife!"
Enrolled Midwife, Health Centre II