It is my pleasure to invite you to RCOG World Congress 2022, where we can all exchange ideas and catch up on the latest advancements in women's health.
I am thrilled to see the innovation and versatility being used to deliver this special hybrid event. The bespoke virtual platform means you can switch between streams and watch all the ground-breaking talks you want. Not to mention, the virtual platform and Congress app have been designed to support networking and the sharing of knowledge throughout the event.
This year's programme covers the hottest topics in women's health, lively debates, and presents research from across the globe. In case you are unable to watch all the talks live, I am pleased to let you know you will be able to access all Congress content on-demand so that you can go back at a time that suits you.
I look forward to seeing you at this special three-day event in June.
Dr Eddie Morris PRCOG
President, Royal College of Obstetricians and Gynaecologists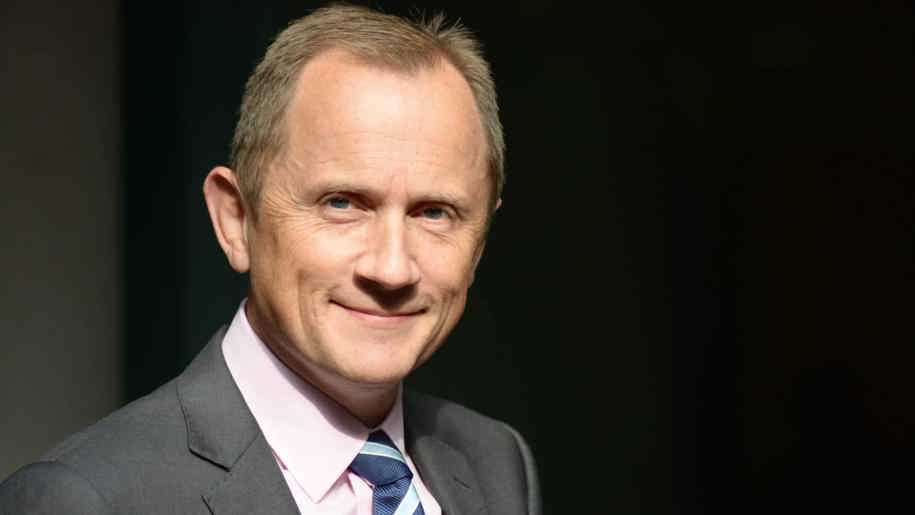 Why hybrid?
RCOG World Congress 2022 will be our first ever hybrid World Congress, with a 350 in-person event running alongside an interactive virtual platform.
Accessible and inclusive
We want to ensure that a vital educational event such as RCOG World Congress remained inclusive and accessible to anyone who wants to attend.
With unpredictability around travel restrictions and other pandemic-related issues, we wanted to provide a flexible model that enables people to join the Congress from wherever they are in the world.
Feedback
RCOG World Congress 2021 saw over 2,800 participants join across four days and feedback for our bespoke platform was overwhelmingly positive. Virtual delegates said they appreciated the flexibility and on-demand nature, as well as the positive environmental and sustainability impact.
Others told us that they value in-person events and were looking forward to face-to-face networking. 
Digital transformation
Utilising state-of-the-art digital technology is a strategic aim of the College to ensure we are delivering first class services for the global O&G community.
Since the start of the pandemic, the RCOG has delivered a series of hugely popular digital events and the successful digitalisation of our exams.
Following the success of our first virtual World Congress in 2021, we wanted to ensure we continued to provide the opportunity to join this event remotely.
Is Congress for me?
RCOG World Congress is a global event covering the entire spectrum of women's healthcare, we encourage anyone with an interest in women's health to register. This includes:
Consultants, specialists and SAS/Trust doctors
Trainees, specialist trainees, house officers, medical officers, PhD students and clinical fellows
Sexual and reproductive health practitioners
Academics and researchers
Medical students and foundation year doctors
Midwives, nurses, anaesthetists and sonographers
Allied healthcare professionals and general practitioners
A truly global event
RCOG 2021 featured 49% of delegates attending for the first time and we were delighted to welcome delegates from over 85 countries – making this a truly inclusive global event. Feedback included: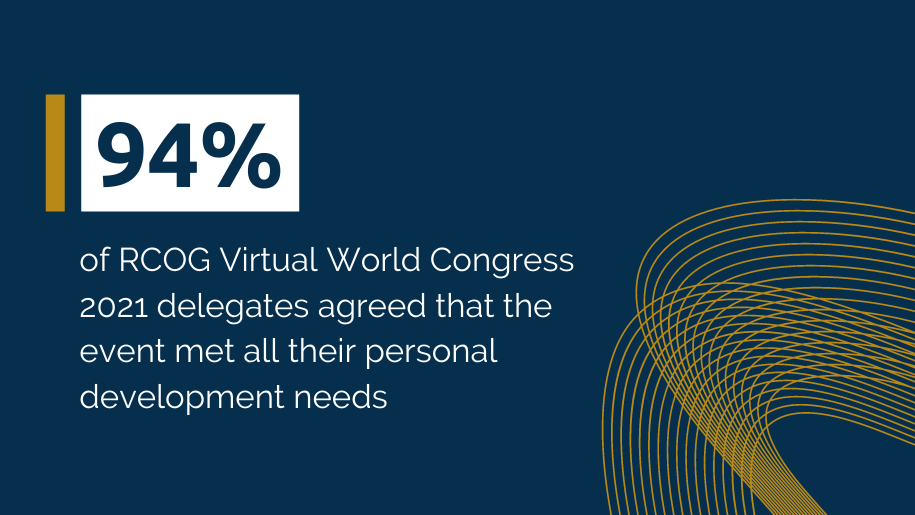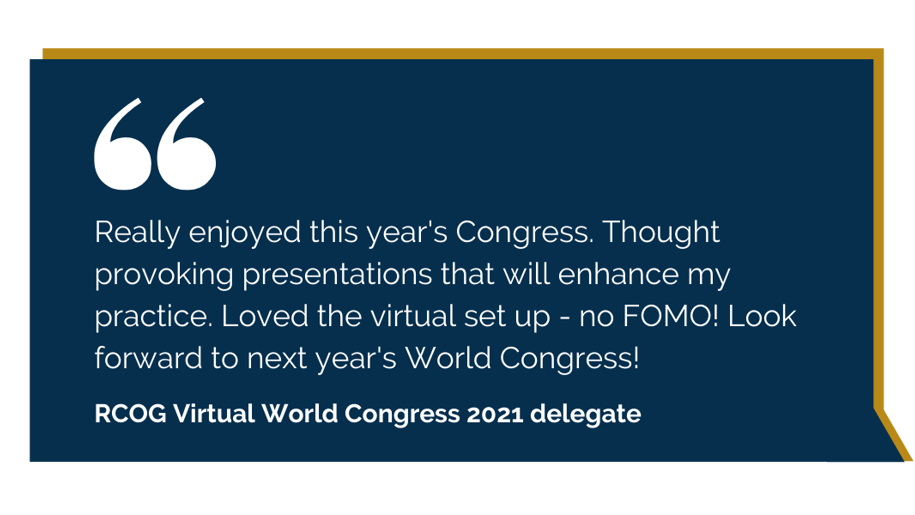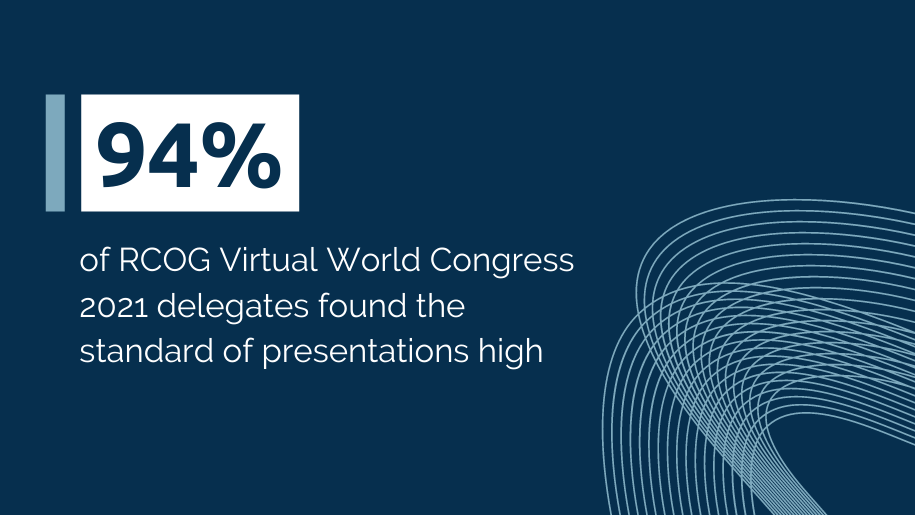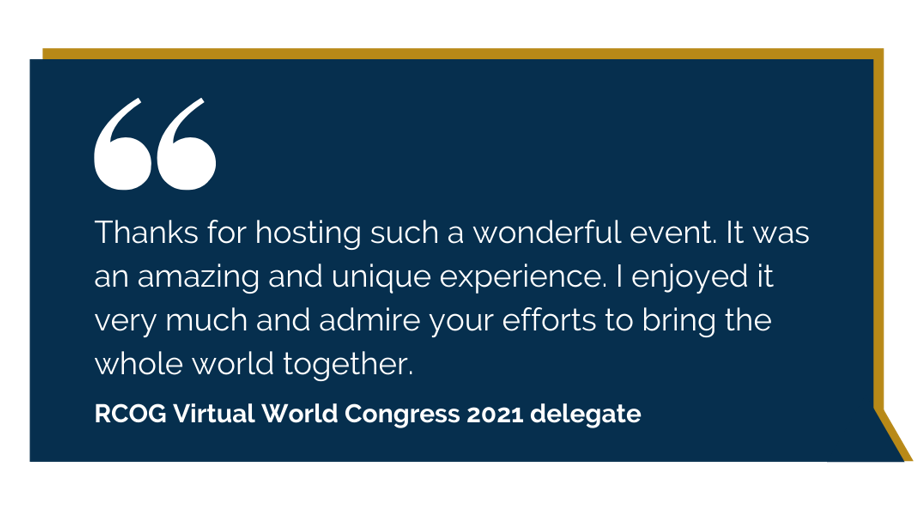 Secure your place today
Join us at this must-attend event of the year for medical professionals.
Key Dates
Abstract submission deadline:
Sunday 13 February 2022
Abstract author notifications:
Friday 25 March 2022
Early bird delegate fee deadline:
Monday 25 April 2022
ePoster submission deadline:
Sunday 5 June 2022
Congress:
Monday 13 – Wednesday 15 June 2022